Hard metrics are the driving force behind any marketing tactics implemented in any professional organization. According to a study conducted by Google and MIT, 89% of leading marketers use strategic metrics, like gross revenue, market share, or customer lifetime value (CLV), to measure the effectiveness of their campaigns. But in a time where employer branding and recruitment marketing are becoming more prominent across organizations, how is success measured when you're not performing "traditional" marketing?
In January 2023, Cliquify conducted a research study where we asked over 600 talent branding professionals what their top priorities are for this year and how they measure the success of their efforts. Let's dive into the top 9 employer branding metrics that are being recorded across industries this year:
Channel Conversions
Channel conversions allow us to accurately track the channel sources that are driving traffic to our career sites, requisitions, or other landing pages. This is important to analyze because it reflects which channels provide the most traffic so we can determine where to allocate more budget and resources, and can also help us weed out the channels that are not performing as strongly. Some examples of top-performing channels we like to use include job boards, SEO, Google Ads, referrals, and both paid and organic social channels.
Cost Per Applicant (CPA)
Cost per application (CPA) is just that – the cost incurred from driving applications to a requisition. This can be calculated by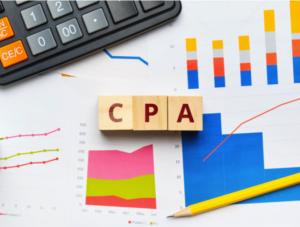 adding up the total amount of recruiting costs incurred and dividing it by the number of applications you received. For example, if I spent $325 on a campaign and received 45 applicants, my CPA is $7.22. According to Zippa, a good cost per applicant is considered to be about $12, which has decreased by at least $8 since the pandemic.
Quality of Applicant
Let's face it, application numbers mean very little when the quality of the applicants does not meet the requirements determined by the hiring team. To measure success, take a look at your total number of applications, then determine how far each applicant made it into the hiring process. What was the number of phone screenings? How many offers did you make from the candidate pool? The definition of a "high quality" applicant varies between organizations and hiring managers, so it's important to understand what the ideal candidate profile looks like with the team beforehand.
Time to Fill
Hiring is expensive. In fact, Glassdoor shares that the average cost to hire an employee is around $4,000, which is why it's crucial to narrow the time of searching for the perfect candidate to eliminate any additional costs. One way we're able to do this is to ensure our employer brand is strong enough that it attracts passive candidates before a requisition is even opened. This can include updating your company website, engaging with job seekers, sharing employee testimonials, and boasting your employee value proposition (EVP). An appealing employer brand results in reduced cost per hire, warmer pipelines, and faster candidates.
Content Quality
The only way to truly determine the success of your shared content is to measure the engagement of your audience. Thankfully,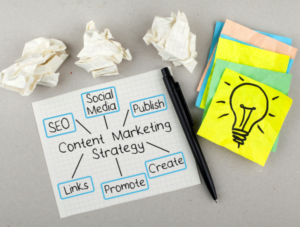 most platforms such as LinkedIn Campaign Manager and HubSpot automatically generate these metrics for us to export. Some common key performance indicators (KPIs) to monitor include click-through rates, impressions, conversion rates, comments, shares, and mentions – though the list goes on depending on your business's needs.
Referral Acceptance Rate
Current employees who feel valued at their company are oftentimes your biggest advocate for bringing in top talent. More often than not, your employees are more than happy to refer a friend or former colleague for a position at their company. In 2022, employee referrals accounted for 30-40% of new hires, and referred candidates are 2.6% to 6.6% more likely to accept a job offer. Through a good referral program, your organization is more likely to save money, hire quicker, and decrease turnover rates.
Quality of Hire (QoH)
Similar to measuring the quality of an applicant, the quality of the hire after transitioning into an employee is equally as important to analyze. This allows us to track the impact and contributions a new hire brings to the organization. Indeeddescribes a simple way to measure QoH by rating the new hire's performance in different categories on a scale of 0-100, then calculating the average. For example, (Productivity + Client feedback + Training time + Engagement) / Total number of indicators = quality of hire.
Employee Net Promoter Score (eNPS)

An employee net promoter score is a scaled scoring system that allows employers to accurately measure employee satisfaction and loyalty to the organization. Based on the answers received, each employee will fall into one of three categories – promoters, neutrals, and detractors. Knowing the percentage of each category in your organization provides transparency around their general perception and approval of the organization based on their personal experience.
External Employee Advocacy
Believe it or not,  85% of job seekers research company ratings on review sites before deciding to apply for a job. This is usually the first impression candidates get of what it's like to work for your organization. Ensure you've claimed your public profiles and update them regularly with information on why your company is a great place to work. You can then measure the success of your external-facing profiles by reporting on monthly overall ratings, employee feedback, CEO approval, culture perception, and many other categories based on the information your employees provide.
Conclusion
Recruitment marketing and talent branding continue to be on the rise in 2023, with many organizations continually increasing their budgets despite the current economic landscape. There has never been a better time to accurately report the findings of your current and past employer branding campaigns. Every organization has differing recruitment goals and priorities – if you're unsure of which metrics you should be measuring, ensure your brand strategy is aligned with the business.
---
Cliquify is an AI-powered employer branding platform for recruiters, hiring managers, and employees to showcase your culture, create buzz across social media, and activate your brand to get future candidates to connect with your values.