There are an infinite number of reasons why you should be investing in your employer brand this year. Whether your goal is to enhance employee social media engagement or attract passive candidates, it's necessary to ensure your team is equipped with the tools needed to succeed. Since the recent growth of employer brand and recruitment marketing, there is no shortage of available resources to choose from to bring your strategy to life.
An employer branding professional uses 3-5 different tools on average, according to Cliquify's recent study on the State of Employer Branding in 2023. When dissecting the work of an employer branding professional, there are three distinct categories that require their own unique set of tools:
Building out the narrative about the company culture, value proposition.
Capturing & activating the stories across various channels to reach the target audience.
Measuring the ROI of employer branding.
Building & designing compelling content:
There are hundreds of content creation tools to choose from to build out your message. When working with imagery,  Cliquify and Canva are safe options for teams looking for a user-friendly design tool that includes a large library of pre-created templates.
Canva offers great templates for off-brand designs and Cliquify offers pre-designed templates based on your specific brand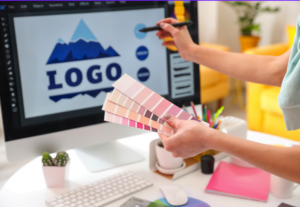 guidelines. For teams with a bit more graphic design experience, Adobe Express is another popular choice for creating branded material and unique templates. For those who need extra assistance in drafting written content, Grammarly uses AI to enhance your current copy and create a more compelling delivery. Chat GPT is quickly gaining traction in AI-assisted copy creation. Cliquify offers its own employer branding version of AI-assisted content that takes into account your career site and job descriptions to help your employees write branded copies.
Capturing & activating your branded content:
Once your branded assets are created, the next step is deciding how you're going to put them to work. Social media management and employee advocacy platforms such as Cliquify, HootSuite, and Sprout Social allow you to craft, schedule, and publish your content throughout multiple social media platforms at once. These platforms allow your employees to activate and repurpose employee testimonials and branded content to share on their personal social networks to drive higher-quality organic traffic. For
those looking to launch an email or SMS campaign, many experts use a CRM (Candidate Relationship Management) to activate potential candidates already in their system. However, if your company doesn't have an active
CRM, another option is MailChimp, an easy-to-use platform that allows you to create and send emails and newsletters.
Measuring the performance of your content:
Tracking the metrics of your efforts is crucial in determining your ROI. Fortunately, most social media and marketing platforms automatically track the performance of your ads in real-time. Depending on the tool used, some common metrics include cost per click (CPC), impressions, conversion rate, shares, and mentions. Here is a recent article diving deeper into the top metrics being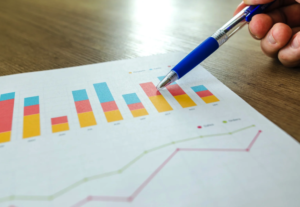 measured by employer branding and talent leaders.
Key takeaways:
There is tremendous fragmentation in toolsets being used by employer branding professionals to help them do their jobs effectively. Often an "army of one" supporting hundreds to thousands of users in an organization, there is an opportunity to streamline and create a single platform that aims to build, activate, and measure employer branding efforts
For brand experts that prefer an all-in-one solution, Cliquify is quickly gaining traction. Powered by AI, Cliquify helps showcase your organization's EVP (employee value proposition) by creating an organic buzz on social media with branded materials you design and share with employees. Employees can then create and publish compelling social posts – assisted by an AI writer – to their personal networks from the templates you provide, giving potential employees an inside look at what it's like to work at your company. You also have access to Cliquify's inclusive dashboard that actively tracks your social performance and even determines your organization's top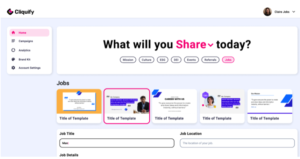 influencers based on activity  – all in one place.
With an overwhelming amount of options to build your employer brand and execute your recruitment marketing strategy, here are a few questions to ask to help guide you in determining the best path for your employer branding teams:
Is my team using too many tools to do their work?
How are the multiple tools affecting the experience and adoption by recruiters, hiring managers, and employees? I.e. Is it causing confusion among employees and candidates?
Am I spending too much when I combine the cost of multiple tools? Hurting ROI?
---
Cliquify is an AI-powered employer branding platform for recruiters, hiring managers, and employees to showcase your culture, create buzz across social media, and activate your brand to get future candidates to connect with your values.